Tag Archives:
Television
MAY 8, 2012 7:47 AM BY FIRST POST
Patriotism has always been a winning card for Aamir Khan. Be it Lagaan or Rang De Basanti, he tapped into our nostalgia for the glory days of the freedom movement, a pinnacle of national achievement that we've never quite managed to match since—despite all the fuss over hefty growth rates and World Cup victories. Independence was a triumph not of our net worth as a nation but of our national character. And Khan's most successful movies have always offered a feel-good affirmation of our moral fibre. His aam aadmi is a good man who loves his country, and his fellow citizens.
His new show Satyamev Jayate too bases itself on this premise, and in doing it makes the leap from fiction to fact. The good Indian is not merely a feel-good Bollywood invention but a real flesh-and-blood person watching TV on a Sunday morning—or so Aamir Khan hopes. He's taken his biggest gamble yet, and in doing so has put the onus on us.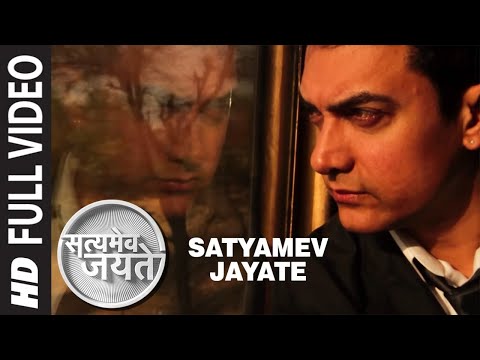 We Indians cherish the notion that we are a good, decent patriots. Well, Aamir Khan just called our bluff. The irony is that unlike the other celebrity-helmed entertainment shows, Satyamev Jayate's fate will not be a judgement on Khan's star power but our much-vaunted national virtue. And he pulls no punches in making that clear: this is about all of us, not just him.
"It tells us about ourselves. It is a mirror that reveals our mindset," he says. What is he talking about? Female foeticide, which is the theme of the first episode.
And that's the other, big risk he takes: to cast aside the cheery, upbeat version of patriotism that we're relentlessly sold, in movies, ads, and on television. The tone is pensive from the very outset—and candid. Khan calls out our collective apathy and indifference to the societal ills that surround us. Our tendency to look away, to make it someone else's problem. He raises uncomfortable questions: "What kind of Shining India do we want to be part of?" How will we face those who won our independence? Did they dream of this India?
The entire show is designed to leave the viewer with few excuses to duck responsibility or awareness. He interviews real women with hair-raising tales of multiple abortions and extreme physical abuse—and makes sure we see their daughters, adorable little tots who would have been "killed in the womb". Think foeticide is other people's problem? He trots out a doctor whose mother-in-law kicked her granddaughter's carrycot down the stairs.
Think it's a woman's fault? Aamir is here to tell you that gender is determined by the sperm. And he comes at us armed with census charts and experts. Did you know that sex determination began as a national family planning policy? That not one doctor charged with abetting foeticide has lost his or her licence to practice medicine? Perhaps the most notable achievement of the show is the way it manages to explain a complex phenomenon, identify and communicate all the key aspects, and package them into a single episode.
Aamir is also not going to let us just sit back and tut-tut, as usual. Sure, he offers us an opportunity to indulge in our favourite easy-peasy form of SMS activism—to back his request to the Rajasthan government to set up a fast-track court to bring the doctors caught in a news sting to justice. But he also hits us with the unpalatable truth: this is one problem we can't blame on others, be it politicians, the courts, or the doctors. Female foeticide would stop if "we decide this will not happen". We are the "jadoo ki chadi," he says, so do it right now.
And just in case we prefer to think it impossible: Look, here's a village in Punjab that has done exactly so. Aamir's message is unmistakable: no excuses allowed.
In many ways, Satyamev Jayate is an extended public service announcement. Other celebrities content themselves with making an ad for a worthy cause, but not Aamir Khan. He's turned his activism into a full-fledged television show. This is good, this is laudable, this is also not fun. Perhaps this is why Aamir tries so hard to make us cry instead—and tears up himself. If we don't tune in for a laugh, maybe we will do it for a cathartic bout of collective weeping.
Will we really come back, week after week, to endure one and a half hour of feel-bad reality? (Even as the underwear ads starring Sallu remind us of all the fun we could be having.) We, the time-pass addicts, so accustomed to being entertained even by our news channels. Aamir is betting on it. And this time, the stakes are higher than TRPs or box-office returns.
"It raises a question about our national character," says Aamir at the end of the show. And so willSatyamev Jayate if it fails. But irrespective of the outcome, Aamir will, as always, have scored a win.
This story by Lakshmi Chaudhry was originally published on Firstpost.com.